There comes a time when each one of us feels sad and distracted from our goals, where the perplexing situation is itself a long maze.Now I say there's nothing wrong in that. Lose yourself in your thoughts then only you can find your way out YOURSELF!
Here is a My Story: Why You Are Born To Win!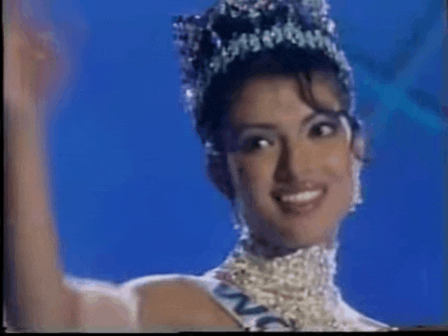 After eluding from the past and the present, I sat near a river. That was a full moon night, twinkling stars and nature's grandeur was showing up, mesmerizing the night. Apart from the sound of weeping, the only sound heard there was that of the flowing water. I want to be a winner for the entire of my life, WINNER of every game and THE WINNER of every competition. This is all what we usually want from life. I was also thinking the same. I was enjoying my accomplishments, with If only I had done that,  If only I had succeeded.
Also Read: 5 Ways To Overcome From Breakups Before You Regret
This was the only thought I had that time. No offense, this was one of the fundamental set of qualities and the range of human behavior which made me ponder upon my state.Human psychology is like THE DRAMA OF LIFE. Sometimes good, sometimes bad, but the movie doesn't always end with merrymaking. At a failure, millions of lips speak of having the potential to be a winner, to be alive, responsive and be a fulfilled being but, nobody gives the lesson of vicissitudes. Had there not been this night so thoughtful there was no point of regaining my stature.
[Tweet "Why You Are #Born To #Win"]
If I could be a winner, then till now what was I doing? Where was my potential?
But… I've tried my best! Again I started crying. It became impossible for me to hold my tears. It was that night when my aura changed when the life's dream moved to the next scene. From then onwards, I never looked back rather my life never made me look back again in the past.
Also Read: How To Detect A Liar In Just A Minute
That night after being so emotional, my phone beeped. SMS- It said- Sad from your life? Don't worry. Call, 941****130. We'll solve your problem. I was stunned, maybe it was because of my doomed bluestocking that without thinking twice I made a call.
Hello, there came a voice.
Hi, I said and narrated my circumstances.
After that, I did not speak a word but, held my breath and listened.
The person, who was a complete stranger to me, spoke-
"Ask yourself, are you a victim?"
Yes, I thought. "If you think you are, then listen to me. I cannot teach you anything. I can only help you discover a girl, a winner deep inside the core of your heart.
You have to see your mistake and accept it. You have to respond to every condition by being credible and trustworthy both as an individual and as a member of your society. You have to know that for everything, there is a reason and for every action is a time.
A time to be aggressive and passive. A time to be together and alone. A time to speak and silent. A time to fight and a time to love. Live your time, enjoy it without guilt, be alive in your present, you are aware of your past then look forward to the optimism shortly. Don't be isolated. And yes, the most important thing is to develop your self-image, a powerful self-image.
Also Read: How To Be Blissful In A Relationship?
Be confident. Analyze yourself and discover the best in you. Don't be frightened of the future. Live your present!!"  the alarm clock rang.
Ooops and I realize that was a dream. My destiny made its way to open my eyes. I was stuck in my own imagination.That one-sided talk in the dream changed my perspective. I am no longer a loser. I WAS A WINNER FROM THAT MOMENT. Then I realized I AM BORN TO WIN!